THE SITUATION
Companies turn to Salesforce to drive strategic growth, win new customers, grow and enhance value to existing customers, and to boost
sales, marketing, & customer service productivity
After an unpredictable and challenging few years, companies are looking to get back on track, create new opportunities, and meet evolving customer expectations using the Salesforce platform
Acquiring Salesforce is just the first step. Strategic and competitive advantages come from how a company optimizes and sets up streamlined workflows and processes, taking advantage of automation with Salesforce.  A well-designed and built Salesforce solution allows a company to compete effectively in an increasingly competitive market
WHAT DO CUSTOMERS WANT?
Implement Salesforce to enable employees to grow the business by winning new customers and growing existing ones
Empower employees to work efficiently in a streamlined process, from the office or remotely, as the situation demands
WHAT STANDS IN THEIR WAY?
The ability to align business objectives and existing business processes with optimized workflows and processes to unleash the awesome power and productivity of the Salesforce platform
WHAT WE DO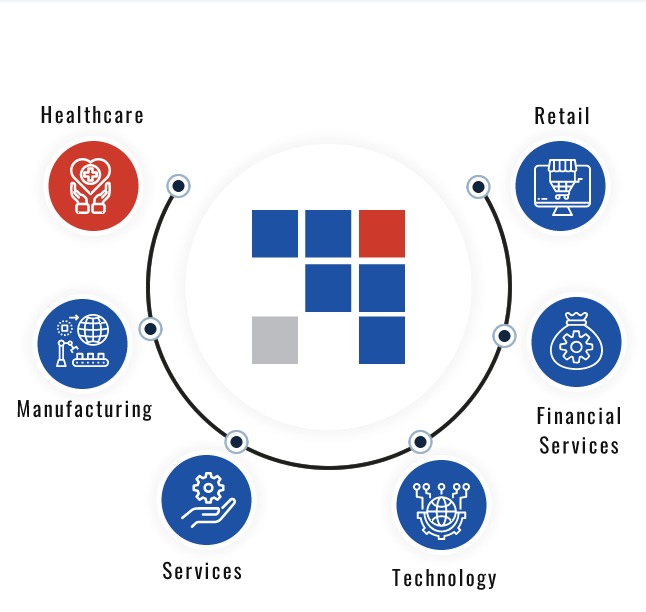 We are technologists & business process experts that solve all sorts of business problems – simple or complex, in Marketing, Sales, Business Operations, & Customer Service by building Salesforce solutions.
We help our clients drive the maximum value and ROI from their Salesforce investments. We do so by finding the shortest path to value, while building long-term relationships with our clients.  We invest in learning the ins and outs of your business, so that we are there for you as your business grows, scales, and transforms in the realization of your vision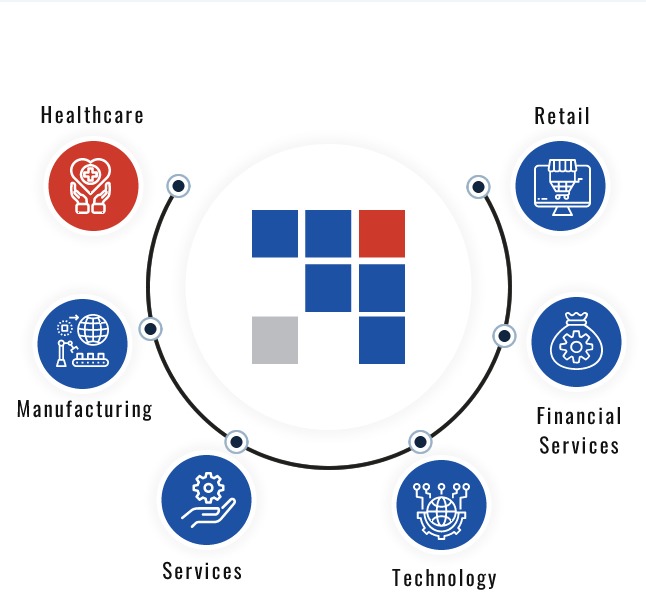 WHY WE DO IT
We are a Salesforce consultancy that helps you grow and evolve your business along with your customer relationships.
We blend process and technology to create a Salesforce solution that supports your business, increases your competitive advantage, and pushes your operational processes forward so you can do more for your customers. And do it better and faster than ever before!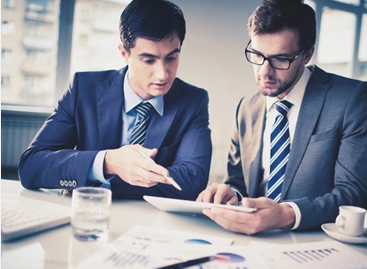 We Have A Solution For Every Salesforce Challenge
Salesforce is the backbone of an
enterprise, & yet more than 70% of Salesforce implementations fail. At SevenPoints, failure is not an option. We combine business know-how with Salesforce expertise to solve even your biggest problems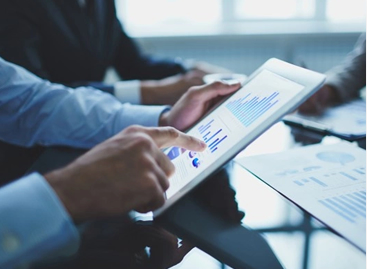 We are singularly focused on your business
We partner with you to fully understand your business goals, not just your
tech needs. We then align those goals with Salesforce, making sure your
Salesforce solution helps you achieve and exceed them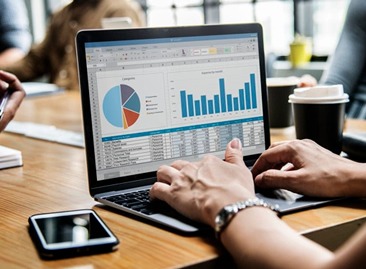 We are Salesforce experts so you don't have to be.
Salesforce is powerful but complex. We help you understand and manage
that complexity, showing you what's possible when your platform is properly
implemented, integrated and optimized for your business
HOW WE DO IT
We develop and execute a strategic roadmap that unlocks the full power
of Salesforce to reimagine the way you do business
Our agile delivery methodology creates rapid value at each step of  the implementation journey. Using a "Crawl, Walk, Run" approach we configure, customize, and deploy Salesforce technology to your organization at a pace that is easily assimilated, without disrupting your ongoing business operations & customer relationships. Enabling you to scale, grow, compete, and win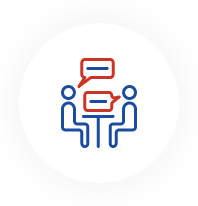 Consult
Identify your needs, determine your goals, assess your platform and envision the future of your business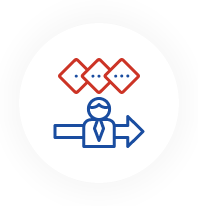 Plan
Define your business process, develop the business case and architect
your ideal state solution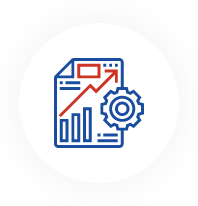 Implement
Build a solution that combines optimized processes and workflows with Salesforce technology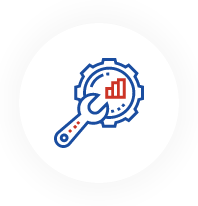 Optimize
Refine, enhance, upgrade and automate your processes and workflows, and configure and customize Salesforce to support them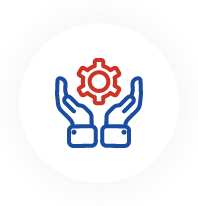 Support
Provide ongoing analysis, design, modify, support, troubleshooting, and end-user training to ensure you continue to get the most out of your Salesforce investment
CLIENT TESTIMONIALS
July 29, 2021

Our mental healthcare company has experienced tremendous growth in the past couple years and it has been time to opt for a robust, intuitive CRM. We elected to go through the well-known, well-respected company of Salesforce as the parent company. We needed to hire a company to take on the programming and set-up of our customized CRM system through Salesforce Health Cloud. Salesforce recommended SevenPoints a terrific team to work with.

CEO, Perspectives Therapy Services

July 29, 2021

From the very beginning of our evaluation of potential implementation partners, SevenPoints stood out with their attention to detail and enthusiasm for our project. They engaged our team with thoughtful questions and brought several team members to our discovery calls to ensure that they would be able to address our concerns. During those early calls, they discovered a few different pain points for us and proactively researched solutions to help address those future issues before they were even contracted! That customer-first approach carried over into the kick-off of our project and was a constant throughout the entirety of our time together.

Vice President of Technology, Analytics, and Strategy, Mid-Market(51-1000 emp.)

July 29, 2021

Our goal was to move our ERP process to SF, tying into backend financials. We have also brought all onboarding of new employees into SF tying in direclty with our other back end software packages. All of this is able to tie into Docusign and Conga which allows for us generate great smart documents, and easily get them to the correct party to sign remotely. All of these are big upgrades for us. Sevenpoints did a great job of being in clear communication with us. The weekly project report gave great information as to where the project was when it came to scheduling, budget, and any potential issues that were emerging. Direct communication from Sevenpoints was clear, and all team members were incredibly responsive.

COO, Mid-Market(51-1000 emp.)

August 4, 2021

The SevenPoints team is friendly and easy to work with. As an accountant, I appreciate how easily they can translate our business goals and non-technical terminology into a working product. Transparent about timelines, diligent about following-up and seeing projects through to completion even working in multiple languages and incorporating translation (English & French). SevenPoints designed and implemented a solution to replace and enhance our existing integration portals with a single Salesforce Portal (Community/Experience) that provides newly acquired practices with an intuitive program to capture data that can easily be relayed to our supporting teams. They continue to partner with us on the design and evolution of the portal to match our rapidly changing business needs.

Senior Director, Corporate Development & Integration Enterprise(> 1000 emp.)

September 7, 2021

SevenPoints helped us on a few projects that we continue to build on. They created a member-facing patient portal that links into a new Salesforce Org they helped us build. They also helped us replace an externally built Salesforce application that we need to improve and enhance.

They are also helping us create a new Salesforce environment that is more intuitive, and they continue to help us make improvements along the way. Jim, Pete, and Mike always respond quickly and take the time to answer any questions we may have, as well as offer suggestions on better business practices.

SevenPoints isn't just a business vendor. They become an actual business partner that helps you successfully deliver your project. The team is excellent with technical and communication skills. Every week they provide a thorough project status report the provided updates on schedule, budget, and any potential risks/issues. Communication is immediate and clear as they are incredibly responsive.

What was appreciated by my team was that SevenPoints and their team (Jim, Pete, and Mike) work together to understand our organization and businesses processes with an open mind. Some consultants want to come in and build the application. SevenPoints listens and asks questions and learns the business that they are supporting. That is the BEST first step to working with them and understanding the business requirements, and finish a successful project.  They will come in under or right on budget and will deliver ahead of schedule.

We needed a new SalesForce environment that could adjust to the changing needs of our business and our extreme growth. With the work they have done already, we can see how we can continue to improve and grow with SalesForce. SevenPoints continues to streamline our business processes which has saved us manual time.

Performance Improvement Manager, Mid-Market(51-1000 emp.)

November 11, 2021

SevenPoints helped us design, develop, and integrate our newly purchased CRM solution to our exact scope with limited revisions to project timelines and budgets. Through all phases of the project, SevenPoints not only met our requirements but anticipated our needs to produce a CRM solution that was effective, scalable, and manageable. While we still have multiple phases to complete, SevenPoints will be our trusted partner as we continue to improve our systems.  When working with SevenPoints, they do incredible due diligence to identify your business needs in order to develop business solutions that work well within the confines of the framework you are using. This means they build business solutions that are there to last and grow with your organization and the technology you are using.  No complaints when working with SevenPoints. Their team is prompt and professional from start to finish. The team is also well-rounded from project managers to solutions architects, there is someone on staff to fit your communication style. I couldn't recommend a better SalesForce integration partner than SevenPoints. Top to bottom, start to finish, they are the best integration parter we have used. SevenPoints has developed and integrated our CRM system with our ERP to allow for better lead, task, and customer relationship management. In addition, the dashboards they have created provide us with better insight pre-sale to coach and cultivate our Sales Reps to success and identify opportunities that need additional support to close.

President, Small-Business(50 or fewer emp.)

November 24, 2021

SevenPoints helped us design, build and implement a new enterprise core processing system that set the stage for growing our business in ways not possible with our previous legacy application. We now have a modern system built with current technology that is on the cloud, reduces our on-premises risks, can be accessed from anywhere with our remote workforce, is secure, is scalable, and provides flexibility to expand our services. Dashboards and other analytics give us insight into businesses processes that just wasn't possible before and enable us to manage proactively and in real-time. We better control our work, rather than letting the work control us.

SevenPoints is more than just a technology consultant. They have strong experience in business process and project management and learned our business as well as most of our experts. They know what we want to accomplish and help figure out how to leverage technology to make it happen.

There are no downsides. This a top-notch professional firm that can be relied on.

SevenPoints has been great throughout the entire process. We replaced the legacy system and made improvements along the way. SevenPoints was receptive to feedback, ideas and suggestions, counseled us on best practices, and provided thoughtful insight and advice on everything we do on our platform to capture more productivity.

COO, Financial Services (Insurance), Mid-Market(51-1000 emp.)

March 8, 2022

Great overall experience including project management, and focus to deliver the result. Very flexible and willing to go above and beyond the sake of project success. We found our Salesforce partner. After hiring developers from different countries to help our company with automation we decided to try something different. Our Salesforce representative suggested SevenPoints Consulting. We had a few strategy calls, and decided to give this process a try. It worked to perfection.

Bottom line: You get what you pay for. I had an idea, but I had no idea it would be this good!

Entrepreneurs, Small-Business(50 or fewer emp.)

December 5, 2022

SevenPoints helped us overhaul our entire Service Cloud experience, including a detailed, dynamic form for case intake, and improved navigation for our support teams actioning on cases. From day 1 in the sales process, SevenPoints impressed me with their attentiveness and intentionality. It was clear after a few weeks of evaluating different companies that they clearly understood our needs far more than others. When it came time to get to work - we couldn't have asked for a better team. Hayley and Rose were enthusiastic, curious, and transparent throughout the entire process. They always took the time to listen to us and pivot work as needed.  Lastly, I greatly appreciated the authenticity and joy the SevenPoints team brought to the project. There were times when the work was hard. Sometimes it felt very overwhelming. That said, SevenPoints never failed to approach every meeting and working session with kindness, joy, and focus. They made tackling a very extensive project very, very fun.

Mid-Market(51-1000 emp.)

December 5, 2022

We worked with Jim and Mike on a complete overhaul of our old CRM to SFDC. We shot for the stars on our asks, thinking we would hit the moon with an aggressive timeline to boot! Not only did we make it to the stars, but we were also on budget, on time, and we had fun along the way. The team at Seven points had excellent communication and always gave us the time we needed to digest their recommendations. Their recommendations were terrific, and we are so happy to be getting accurate data from the system on launch day.  Communication was probably the thing I liked the best, but having the customized system up and running in the time frame is a super close second! We had scheduled weekly status reports on everything from budget to where we were in the process, which really helped keep me on track.

Director of Client Services, Mid-Market(51-1000 emp.)